Welcome to the Hölzlhof in the Antholz Valley in South Tyrol!
Enjoy relaxing days at the idyllic farm in Rasun di Sopra.

Many leisure activities in the immediate vicinity will make your stay with us an unforgettable experience.

Just 150 meters from our newly furnished apartments with lots of flair and charm in typical South Tyrolean style, you will find a grocery store and a bus stop for the free ski bus and hiking. The railway station at Valdaora is only 2 km away from our farm.

Farm history
The Hölzlhof was first mentioned in 1435. The owner Niklas Kerntaler sold the farm to the parish archive of Oberrasen. As of the year 1588, the farm belonged to Christoph Hölzl. A major fire destroyed the building of the farm almost 10 years later. The farm was rebuilt and sold to Georg Windisch from Pflersch, who a few years later handed it down to his son Georg.

In 1963, Roman Schatzer bought the Hölzlhof from the owner at the time, in 1976, he built a new barn for 70 beef cattle. 12 years later, he built a new residential house and concurrently a machine hall of approx. 150 m2.

In the year 2000, Roman handed over the farm to his son Johann. Since 1990, he is married to Theresia Tschurtschentaler. Together, they managed the Hölzlhof for 23 years.
In the year 2014, the residential house was expanded and three new apartments established that are now habitable for our guests.
In the spring of 2023, Johann handed over the farm to his oldest son Stefan.
From now, Stefan and Melanie with daughter Katharina give you a warm welcome.


We look forward to your visit!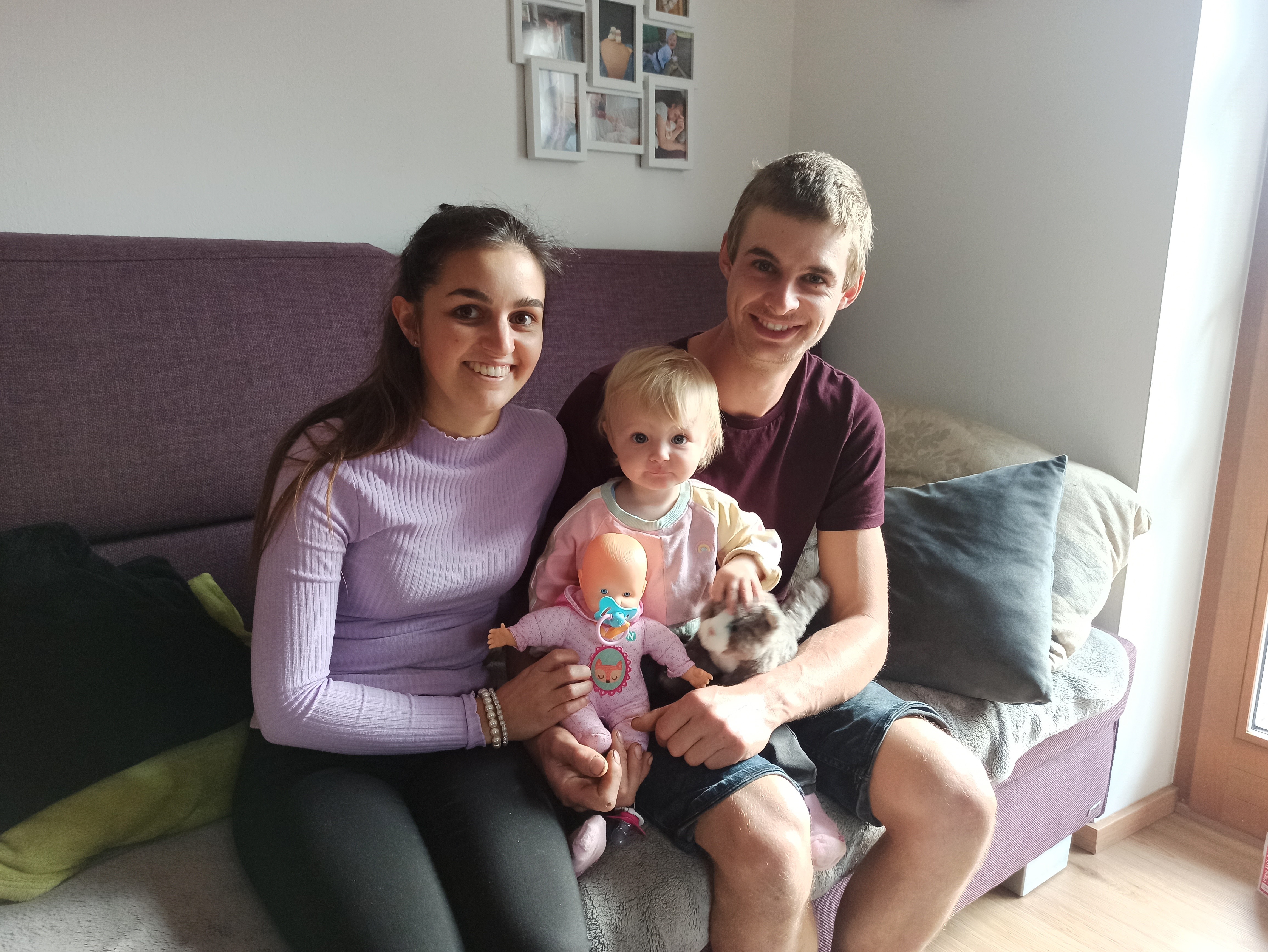 Your Schatzer Family